Graham Ashton trained at the Royal Academy of Music in London, and is Professor of Music at Purchase College, State University of New York. He retired from professional performing in 2018, having given over 200 masterclasses and recitals in 21 countries during his career, and made eight acclaimed solo recordings for Virgin/EMI, Signum, Nimbus, IMP Classics, Koch, and Claves, with the English Chamber Orchestra, English Symphony, Sinfonia of London, and the Irish Chamber Orchestra. 
He also appeared as a soloist with several orchestras including the BBC Symphony, the English Chamber Orchestra, New York Virtuosi, Australian Chamber Orchestra, National Symphony in Johannesburg, ABC Symphonies in Adelaide, Perth, and Tasmania, and Orchestra of Our Time in New York. In 1989, he was engaged as the solo trumpeter in Sir George Solti's live BBC broadcasts of Handel's Messiah with the London Philharmonic at the Royal Festival Hall.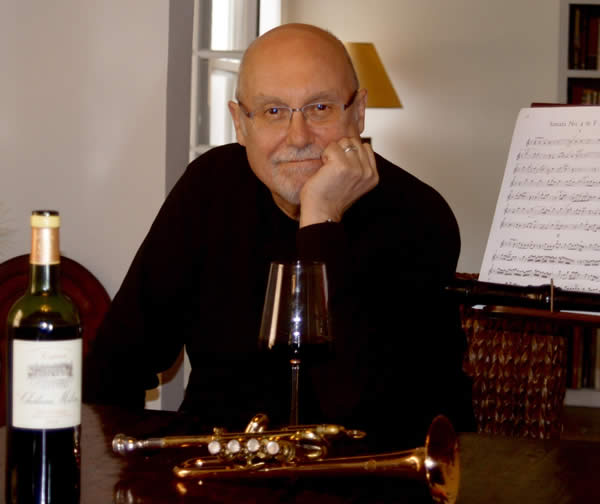 Of his BBC award-winning CD 'The Contemporary Trumpet' (Virgin Classics), The Gramophone wrote: "Graham Ashton shows himself to be an acutely thoughtful musician: virtuosity is never regarded as an end in itself, the sound never brazen and he conveys an unswerving clarity of vision which should be admired beyond the confines of the brass world".
During the 1980s and 90s, Mr. Ashton was immersed in London's vibrant studio scene where he recorded numerous film soundtracks including Yentl, Never Say, Never Again, Octopussy, Chaplin, The Cook, the Thief, His Wife and Her Lover, Batman, Dangerous Liaisons, Cry Freedom, The Russia House, and others. He also played on a number of radio and tv jingles, and on commercial albums with Paul McCartney, Kate Bush, Barbara Streisand, Phil Collins, Van Morrison, and Elvis Costello.
Recognized universally for his commitment to brass chamber music, Mr. Ashton was a member of the Philip Jones Brass Ensemble from 1981-84 with whom he made 5 records and performed throughout Europe, USA, Israel and Japan. He formed his own group, the Graham Ashton Brass Ensemble (GABE) in London in 1989, and reformed the ensemble with virtuoso brass players from New York City when he relocated to New York in 1999. Acclaimed as one of the world's most innovative ensembles of its kind, GABE (London and New York) gave concerts throughout Europe, USA, Scandinavia and Australia. They had performances broadcast by the BBC in London, WNYC in New York, and ABC in Sydney, and recorded five cds for EMI, Virgin Classics, Sony, Signum, and Chandos. Their surround-sound recording for SONY-Sonoma was nominated to the final five in the 2005 Grammy Awards.
Mr. Ashton is currently researching, and writing, a book about Henry Purcell's short life during the Restoration in London. He spends whatever spare time he has, reading, 'noodling around' on the trumpet, practicing the alto recorder, photography, and watching the Yankees play consistently-inconsistent baseball! He listens mostly to renaissance and baroque music, folk music, and jazz, loves paintings by Matisse, Hopper, and Dalí, and is an enthusiastic amateur chef with a great appreciation for world cuisines and fine wines.